Call us now:
+86 371 5512-9198
Malfunctions Reasons For Vibrating Screen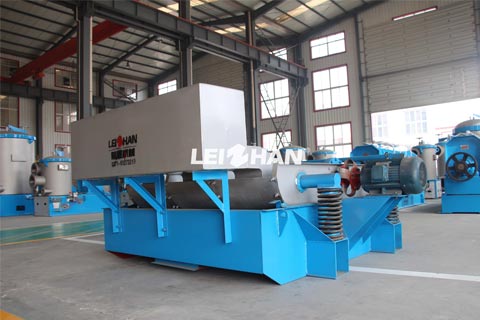 What is the reason for the material congestion on the screen during the work of vibrating screen? Based on many years of production experience, there are four reasons:
First, check whether the screen number is wrong. Small screen will lead to low rate of material penetration. The material that should have crossed the screen will stay on the screen surface and cause congestion.Second, check whether the floor of the vibrating Screen is flat or not, and the height of the outlet will affect the material trajectory, which will easily cause the material to deviate to one side. Whether the screen and the outlet are horizontal or not, generally the screen plane should be about 5 mm above the outlet level.Thirdly, the loosening of the screen without tension causes the material to gather in the bag on the screen, resulting in material congestion.Fourthly, check whether there is any problem in the angle adjustment of the vibration motor of the vibration screen.
leizhan supply advanced Vibrating Screen with good performance,cheap price. And we also supply all the machine used in paper machine, if you need this machine, welcome to consult us for more details and discount.
Email: leizhanpapermachine@gmail.com