Call us now:
+86 371 5512-9198
DD Series Double Disc Refiner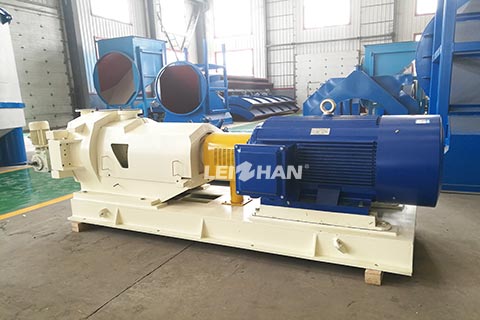 DD Series Double Disc Refiner is mainly applied to beat straw pulp,waste paper pulp, hardwood pulp and wood pulp. It can improve slurry beating degree to meet the paper making requirement.
Application & Features
1. It can realize the constant power control system or constant energy consumption system, the beating effect is stable.
2. It can be installed variety tooth refiner plate. Suitable various raw materials such as wood pulp, mechanical pulp , chemical pulp , waste paper pulp etc.
3. Precise retract mechanism makes it easy to control, which can guarantee the beating effect.
Main Specification
Type
DD550
DD600
DD660
Diameter of Plate(mm)
ɸ550
ɸ600
ɸ660
Product Capacity(t/d)
10-100
12-150
15-200
Concentration(%)
3-5
Motor Power(kw)
160-250
185-315
220-500
Download complete technical literature [PDF]