Call us now:
+86 371 5512-9198
Drum Pulper for Corrugated Paper Production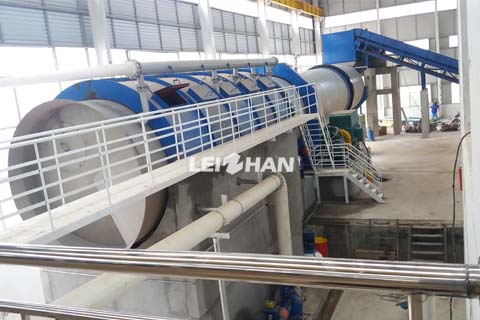 Drum pulper is a kind of pulping equipment which absorbs the advanced pulping technology at home and abroad. The structure of the drum pulper is reasonable, the properties of waste paper and impurities are fully considered, the pulping process and slag removal process are carried out in different areas inside the body, and the pulping effect is good. The pulp produced by the drum pulper can be used to make corrugated paper or kraft paper.
Main features of Drum pulper
Energy Conservation.
Waste paper is broken under the condition of 15-20% high consistency, reduce a lot water for breaking, reduce energy consumption for breaking, continuous breaking and slag discharge reduces the energy consumption of the auxiliary and subsequent equipment.
Improve the Quality of the Accepts.
Drum pulper gently pulping without destroying the fiber strength and length, it can maximum limited guarantee the light impurities and parts of heavy impurities not broken, so drum pulper ensure the cleanliness and quality of the accepts.
Low Equipment Maintenance Cost, Labour-saving.
Drum pulper integrates the function of high consistency breaking and coarse screening, the simple structure is sturdy and durable, the maintenance cost is extremely low, and labour can be reduced for the waste paper selecting , so it can save the expenses for your factory.
OCC and LOCC are the raw materials for drum pulper. Welcome to contact us if you need any pulping machine.
Email: leizhanpapermachine@gmail.com