Call us now:
+86 371 5512-9198
Paper Pulp Double Disc Refiner Use Scene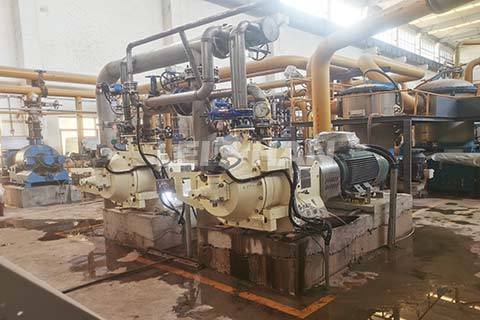 This is the usage scene of our customer's Double Disc Refiner. Our company can supply the complete sets of waste paper pulping machine such as pulping machine, screening machine, cleaning machine, and refining machine.
Paper pulp Double Disc Refiner is mainly used for pulping, improving pulp beating degree to meet the paper making needs. It is suitable for 3-6% consistency's chemical pulp, waste paper pulp and other pulp's continuous beating.
Leizhan is a professional manufacturer of waste pulping machine and paper making machine. If you are interested in our machine, welcome contact us for more details.
Email: leizhanpapermachine@gmail.com