Call us now:
+86 371 5512-9198
Paper Machine Press Section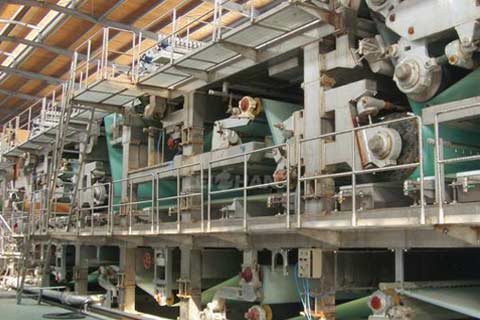 The paper making press section consists of frame, belt-driven forming rolls, guide rolls, correction rolls, tension rolls and vacuum press rolls. The press section of a common fourdrinier paper machine is made of 2-5 double-roll presses arranged appropriately, and the press type used depends on the paper type, pulp type and machine speed.
The Role of The Press Section
1. Further dewatering of the wet sheet to consume as little steam as possible during dry papermaking.
2. Send the wet paper sheets peeled off from the wire section to the drying section for drying, which plays a role of connecting the past and the future.
3. At the same time of pressing and dehydrating, it can increase the fiber binding force in the paper and improve the tightness and strength of the paper.
4. Improve the smoothness of the paper surface and reduce the two-sidedness of the paper.
Paper machine is composed of wire part, press part, drying part and reeling part. If you want to know more about other paper machine parts details, please feel free to contact us. Email address: leizhanpapermachine@gmail.com.