Call us now:
+86 371 5512-9198
How Much Do You Know About Waste Paper Recycling?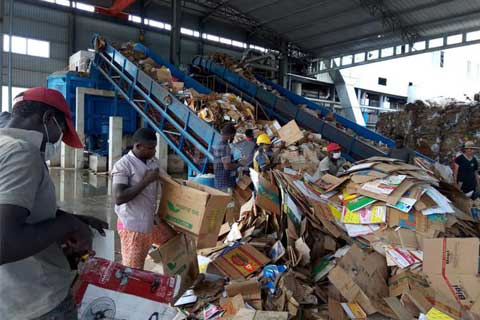 In foreign countries, waste paper is called the forest resource in the city, because whether it is waste newspaper, book paper, office paper, or kraft paper, carton, corrugated paper, etc., it is a valuable fiber raw material. The use of waste paper to make paper has the advantages of low energy consumption, low environmental protection treatment fees, low unit raw material cost, and reduced environmental pollution. Therefore, people call paper and cardboard produced from recycled fibers green products.
Pulping Machine For Waste Paper Recycling Line
1. Pulper Machine: Drum Pulper, D Type Hydrapulper, High Consistency Hydrapulper, Middle Consistency Hydrapulper, Vertical Hydrapulper
2. Screening Machine: Middle Consistency Coarse Screen/ Fine Screen, Vibrating Screen, Fractionating Screen, Inflow Pressure Screen
3. Cleaning Machine: High Density Cleaner, Reject Separator, Light Impurity Separator, Low Density Cleaner, Fiber Separator
4. Refining Machine: Double Disc Refiner, Conical Refiner
5. Heat Dispersion System: Heating Screw Conveyor, Kneader, Disc Disperser
The significance of waste paper recycling is not only to cut down trees, but also beneficial to the protection of the ecological environment. Leizhan offer complete waste paper recycling line machine for paper making industry. If you want to know more details about set paper recycling mill or upgrade old paper production line machine, please feel free to contact us. Email address: leizhanpapermachine@gmail.com.