Call us now:
+86 371 5512-9198
High Speed Paper Rewinder For Paper Making Line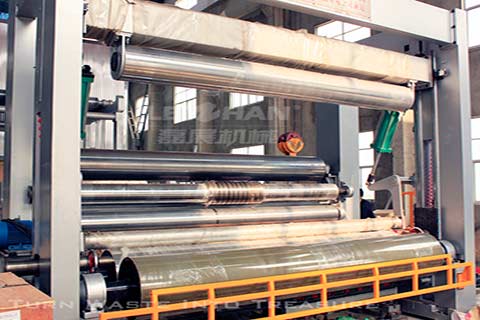 High speed paper rewinder machine is used to slit and rewind the raw paper roll into small paper rolls with required width. The small paper rolls are used to manufacture various products. Rewinders can be customized as per the client's requirements.
High speed paper rewinder can trim and rewind paper web in required reel size. Rewinding is done by friction on double drum rolls duly loaded with chrome coated rider roll.
High speed paper rewinder are MS fabricated with frame proper stiffeners with cast iron slide rail. And rider Roll in JMC rewinder is pneumatically balanced.
High Speed Paper Rewinder Details
Drum rolls diameter: 450mm
Basic paper weight: 40-800gsm
Speed: Up to 2000m/min
Finish reel diameter: Up to 300mm
Available options: Pneumatic or Hydraulic Operation
Our company Leizhan is the Chinese advanced Leader & Manufacturer, specializing in Pulp & Paper industry, if you want to know more about our paper making equipment, you can send email to us.
Email: leizhanpapermachine@gmail.com