Call us now:
+86 371 5512-9198
Automatic Craft Paper Making Machine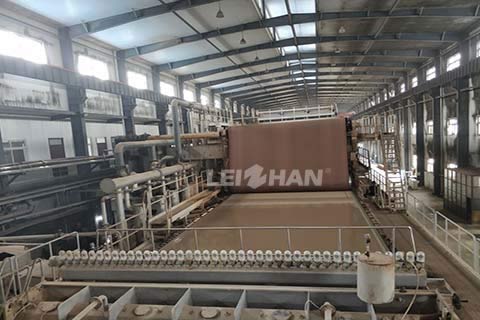 Automatic craft paper making machine mainly use OCC, LOCC as raw material to making craft paper. Craft paper is lightweight and cheap, wide range of uses, easy to make, and can recycle and reuse. Complete craft paper making line included paper pulping line and craft paper machine. This machine has high quality, excellent remove impurities ability and reasonable price.
Craft Paper Pulping Line
Chain Conveyor: Conveying waste paper to pulper machine.
Drum Pulper: pulping waste paper, remove impurities.
High Density Cleaner: Remove heavy impurities of pulp, like stones, staples, glasses, etc.
M.C. Coarse Screen: Screen various waste paper pulp to get accepts pulp.
Reject Separator: Fiber relief and impurities separate.
Low Density Cleaner: Removing heavy impurities.
Double Disc Refiner: Improving the beating degree of pulp.
Details Of Craft Paper Making Machine
Paper grade: craft paper board
Trimmed width: 1880-5800mm
Basis weight: 80-220g/m2
Operation speed: 150-800m/min
Production capacity: 45-750t/d
Our company Leizhan is the Chinese advanced Leader & Manufacturer, specializing in Pulp & Paper industry, if you want to know more about our paper making equipment, you can send email to us.
Email: leizhanpapermachine@gmail.com