Call us now:
+86 371 5512-9198
Paper Pulp Coarse Pressure Screen For Paper Mill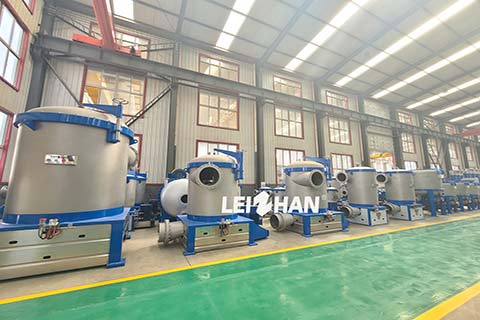 Paper pulp coarse pressure screen for paper mill is a screening machine for continuously screening pulp under pressure in a completely closed state. Compared with the general low consistency pressure screen, this middle consistency screen has the characteristics of strong adaptability, energy saving, water saving and high production efficiency.
The part of the main body of the pressure screen that contacts the pulp is made of SS304 material, and the outside is sandblasted. Its bearings are NSK from Japan, and the mechanical seal is double-sided and from American, which is used to protect the bearings. Equipped with an automatic oiling device and an automatic water device to protect the mechanical seal.
Leizhan is a professional manufacturer of waste paper pulping machine and paper machine. If you are interested in our pulping machine, welcome contact us.
Email: leizhanpapermachine@gmail.com