Call us now:
+86 371 5512-9198
How to Change Double Disc Refiner Plates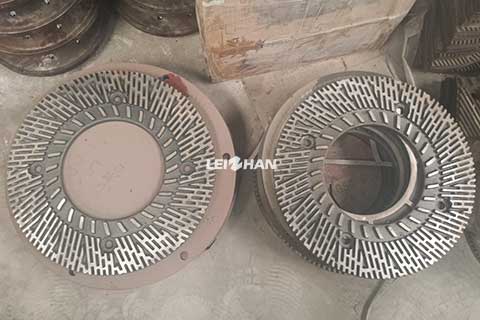 Double Disc Refiner is suitable for continuously beating wood, mechanical and waste paper pulp. It consists of mainframe, coupling, bearing support, shifting-seat feed mechanism and etc.
Double Disc Refiner is equipped with four plates, which form two refining areas. The plates's wear condition should regular check to see the wear pattern. When pit wear≤1. 5mm, the plate should be changed.
How to Change Plates
Firstly halt the machine and close main power, back the shifting-seat into lid. ZDP11B-380 loosens the lid coupling band, ZDP11M450 loosens fastening bolt of shell. Open protegulum, use withdrawal tool to tear down turntable and old plate. Clean the new plate and turntable, wipe off the slushing oil and dirt on them.Assembly on the basis of the order of left, left, right, right referring to plate installation drawing. Guarantee that the insection is well-installed without any error. Maintain that the contact section of turntable and principal axis is clean, and smear a piece of slushing oil. Screw down compression bolt on spindle nose,check the machine and make sure there is no other foreign matter within it. Keep the two end face clean, lid the front cover, screw down surrounding bolts and shell coupling band.
Leizhan provides various kinds of paper and pulp equipment. Welcome to contact us for more details.
Email:leizhanpapermachine@gmail.com