Call us now:
+86 371 5512-9198
High Speed Stock Washer In Paper Recycling Line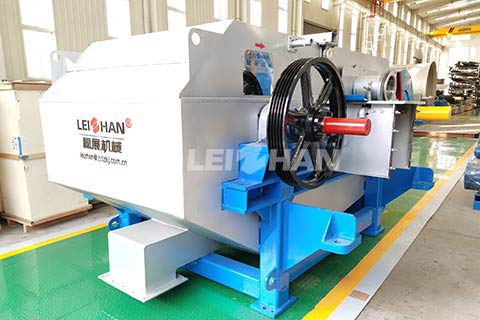 High speed stock washer in paper recycling line is mainly used for washing and concentration of the pulp in the waste paper recycling system. It can efficiently remove small impurities such as ink particles, fillers in the pulp. The extraction of impurities is high, high dehydration efficiency, and very clean after washing.
Under high-speed centrifugal strength and wire belt, the gray, the filler and moisture in the pulp are removed from the slabs. The initial concentrated pulp is further dehydrated with the high-speed wire belt into the active roll, and the concentrated pulp is scraped by the blade by the discharge spiral. Under high pressure swing water, the wire belt is fully rinsed.
Leizhan is a professional manufacturer of waste pulping machine and paper making machine. If you are interested in our machine, welcome contact us for more details.
Email: leizhanpapermachine@gmail.com