Call us now:
+86 371 5512-9198
High Consistency Hydrapulper For Recycled Waste Paper Pulp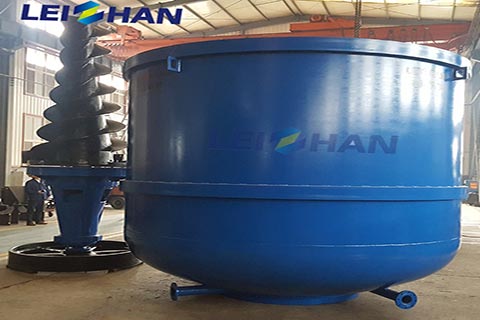 High consistency hydrapulper for recycled waste paper pulp is mainly used in waste paper deinking process. It can quickly disintegrate waste paper under the condition of high consistency.
At the same time, the ink particles and fibers are separated by the action of chemicals Ink particles and impurities should be kept as large as possible, so that subsequent ink removal, screening, and purification processes can be carried out smoothly.
High Consistency hydrapulper is one of the indispensable core equipment in the deinking and pulping process of waste paper.
Features Of High Consistency Hydrapulper
1. Special spiral rotor effectively promote the circulation and rollover of pulp, reinforce friction between fiber.
2. Achieve gentle pulp under high consistency, impurities will not broke in the process of fiber relief and deinking.
3. Tower-shaped multi-spiral rotor, fast slurry circulation and strong pulping ability.
4. Compact structure, convenient operation and maintenance.
Leizhan is specialized in complete set of pulping, cleaning, screening and refing equipment, we have strong technical force, excellent numerical control processing machinery, and perfect detection means. If you are interesting in our production, you can contact us to get more details.
Email: leizhanpapermachine@gmail.com