Call us now:
+86 371 5512-9198
Single Effect Fiber Separator for Impurities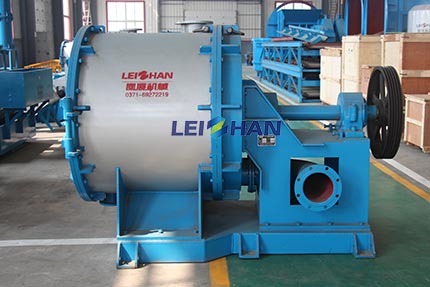 The single effect fiber separator is mainly used to separate the light and heavy impurities in the waste paper pulp and the secondary decomposing function, and to improve the production capacity of the front-stage equipment and reduce the energy consumption.
Main Feature:
1. The energy-saving Volkswagen rotor has a secondary thinning effect on the slurry;
2. The self-configured heavy impurities removal function can effectively remove the heavy impurities brought by the previous process, increase the service life of the equipment, and reduce the maintenance cost;
3. Light impurities is discharged from the center under high-speed rotating centrifugal force to improve the quality of paper products.
Leizhan provides various kinds of paper and pulp equipment. Welcome to contact us for more details.
Email: leizhanpapermachine@gmail.com