Call us now:
+86 371 5512-9198
Recycling Paper Making Drum Screen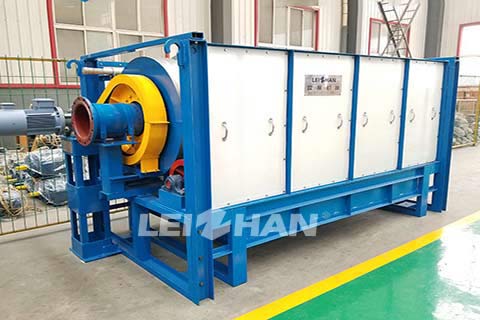 Recycling paper making Drum Screen is mainly used for removing the large light impurities in waste paper pulp. It has a good screening effect, low power consumption, and can ensure the high impurities purity and less fiber loss.
Drum Screen has optimized spiral blades and water spraying systems to ensure high purity of the pulp. Spiral blades have a conveying effect on impurities. The water spraying system is installed on both sides of the screen can be washed on the pulp in the impurities, and it can also be washed to the screen drums to keep the screen hole unobstructed.
Leizhan is a professional manufacturer of waste pulping machine and paper making machine. If you are interested in our machine, welcome contact us for more details.
Email: leizhanpapermachine@gmail.com