Call us now:
+86 371 5512-9198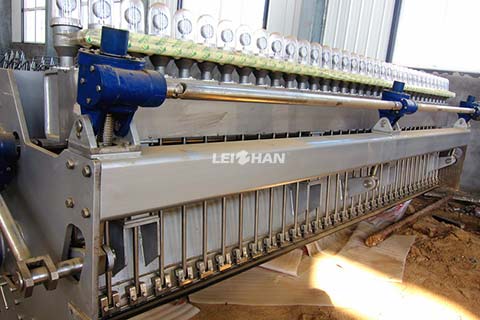 Headbox is called "the heart of paper machine". It plays a decisive role in paper making process.
Crescent Headbox
Pulping Concentration:0.1~0.3%
Pulp distribution width: 2910mm
Spout width: 9mm
J/W: 0.85-0.95
Design speed: 900m/min
Pulp flows into cone mains with certain pressure ,after an even constraint of the mains, goes into wedged-shaped flow channel and is sprayed at the spout. Top lip and lower lip are fixed. Adjusting device is designed to adjust the location and angel of puling from Crescent headbox to wire.
Crescent headbox adjusting device has a structure of manual worm and gear+screw drive.
Crescent headbox is made of 316 stainless steel, the point in touch with pulp is precisely conducted, and the surface finish is not lower than Ra0.4
If you have any need, please feel free to contact us. Welcome you to come and visit!
Email: leizhanpapermachine@gmail.com