Call us now:
+86 371 5512-9198
Disc Disperser for Paper Pulp Bleaching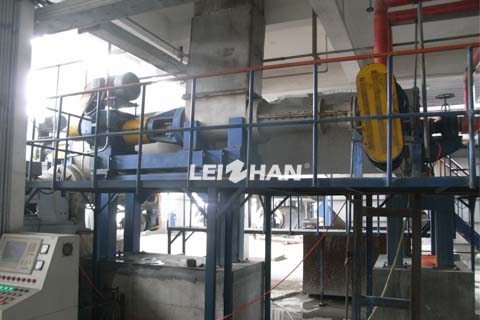 The Disc Disperser softens, decomposes, and disperses unfilterable black spots (adhesives, printing inks, waxes, etc.) to be easily removed by subsequent processes or below visible limits. It pulverizes the slurry by the friction between the fibers, thereby improving the strength properties and freeness of the slurry.
The slurry freeness decreased significantly, the quantity of fine fibers will be increased, and the bulk thickness hasn't change obviously; and the wearability, tear resistance, and crack length is increased.
Multi-purpose:
◉ It can also be applied to the bleaching of pulp. For example, Disc Disperser can be used as heat treatment in bleaching processes, mixing of chemicals, and bleaching reactors.
◉ Eliminate microbial infections. Increasing the temperature with the addition of hydrogen peroxide can eliminates bacteria and fungi.
For more details, please click ZRP Series Disc Disperser. We can offer the installation, commissioning and service expertise. Leave your message or contact us by following ways for more corporation:
Email: flutingpapermachine@gmail.com