Call us now:
+86 371 5512-9198
Recycled Waste Paper D Type Hydrapulper Machine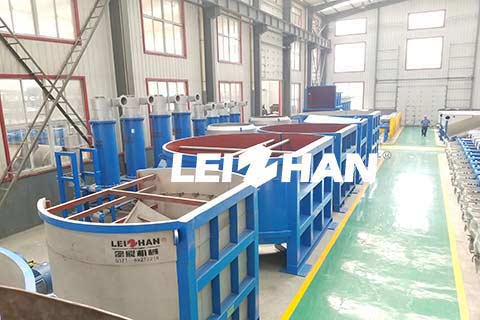 Recycled waste paper D Type Hydrapulper Machine is mainly used for pulping different pulp board, broke paper and other wasted paper. It can maximize the dissociation of paper fibers into fiber bundles or single fibers, while maintaining the shape and strength of impurities to the maximum.
D Type Hydrapulper adopts a VOKES rotor, which changes the flow mode to make the paper material contact with the rotor more quickly, which can shorten the time from the paper material addition to the disintegration treatment, and increase the production capacity.
When the D Type Hydrapulper is combined with Hydrapurger, Drum Screen, Ragger, Rope Cutter, Grapple, etc., to form a continuous pulping and impurity removal system. It can remove large and heavy impurities in the pulper in time.
Our company Leizhan is a professional manufacturer of pulp and paper making machine. We can offer the set of paper making line machine. If you want to know more details about our pulping machine, you can contact us.
Email: leizhanpapermachine@gmail.com