Call us now:
+86 371 5512-9198
Paper Pulp High Density Cleaner For Paper Mill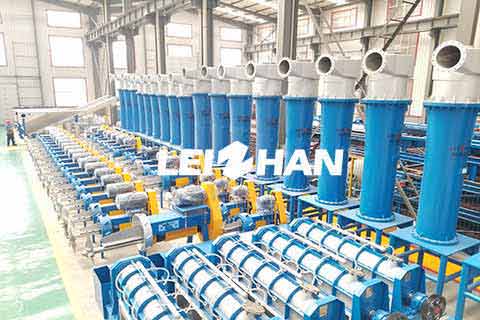 Paper pulp High Density Cleaner for paper mill is a kind of cleaning equipment for high consistency purification of pulp, and it is an indispensable key equipment for waste paper recycling. It uses the difference in the proportion of fibers and impurities to separate heavy impurities from the pulp to achieve the purpose of purifying the pulp.
High Density Cleaner occupies a small area, has a large production capacity, is easy to operate, does not block the slag discharge port, has high purification efficiency and less fiber loss. It can effectively remove sand, stone, metal, glass and other heavy impurities, reducing subsequent equipment wear.
High Density Cleaner adopts double cone structure and volute type pulp feeding. The cone is made of thick and wear-resistant alumina ceramics, and the inner tank is made of stainless steel or ceramics, which has a long service life.
Our company Leizhan is a professional manufacturer of pulp and paper making machine. We can offer the paper pulping equipment and paper machine. If you want to know more details about our productions, you can contact us.
Email: leizhanpapermachine@gmail.com