Call us now:
+86 371 5512-9198
Paper Machine Headbox In Paper Recycling Line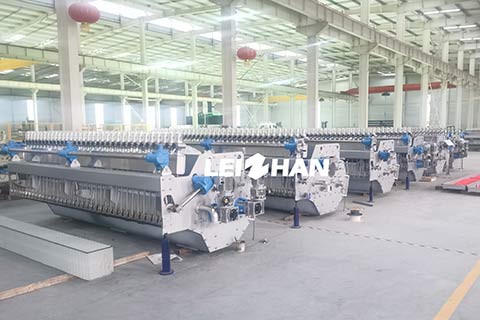 Paper machine headbox in paper recycling line is the key part of the paper machine, and its structure and performance have a decisive effect on the formation of the paper and the quality of the paper.
Paper machine headbox distributes the paper evenly along the transverse direction of the paper machine, which can effectively disperse fibers, prevent fiber precipitation and re-flocculation, and effectively improve the strength of the paper.
The headbox is generally divided into three types: open type, air cushion type and hydraulic type. The hydraulic headbox is designed for high-speed paper machines, and the open headbox is used for low-speed paper machines.
Our company Leizhan is a professional manufacturer of pulp and paper making machine. We can offer the whole paper making line machine, include paper pulping making equipment and paper machine. If you want to know more about our paper making equipment, you can contact us.
Email: leizhanpapermachine@gmail.com