Call us now:
+86 371 5512-9198
High Quality Paper Machine Dryer Cylinder For Paper Mill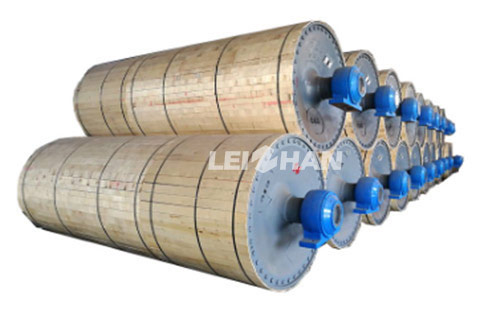 Paper machine Dryer Cylinder for paper mill is a key component of the paper machine's drying section. It uses to dry the moisture in the paper. During operation, high-temperature steam enters the drying cylinder to heat the surface of the drying cylinder, and then the wet paper web is dried from the surface of the heating cylinder.
Dryer Cylinder is used in various paper machines to produce high quality paper, with good working performance and low energy consumption, which can improve the strength and flatness of the paper.
Our company Leizhan is a professional manufacturer of pulp and paper making machine. We can offer the whole paper making line machine, and can supply kind of paper machine spare part. If you want to know more about our paper making machine, you can contact us.
Email: leizhanpapermachine@gmail.com