Call us now:
+86 371 5512-9198
High Quality Paper Machine Dryer Cylinder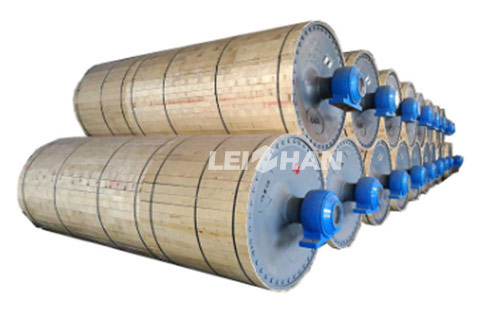 High quality paper machine dryer cylinder is mainly used to dry the moisture in the paper and finish the paper. Dryer cylinder is made of cast iron with two ends of the cover of the hollow cylinder, composed of the cylinder block and its two ends of the cylinder head, the outer diameter of 1000 ~ 3000mm, in the process of operation, through the steam will transport the paper drying hot.
The saturated steam introduced from the steam joint is condensed inside the dryer cylinder, and the released heat makes the temperature of the dryer cylinder rise, thereby heating the paper sheet running on the surface of the roll shell. Heat is transferred into the paper in contact with the surface of the dryer cylinder.
Our company Leizhan is a professional manufacturer of pulping machine and paper machine. We can offer the set of paper making machine. If you want to know more details, you can contact us.
Email: leizhanpapermachine@gmail.com