Call us now:
+86 371 5512-9198
450T/D High-strength Fluting Paper Mill Machinery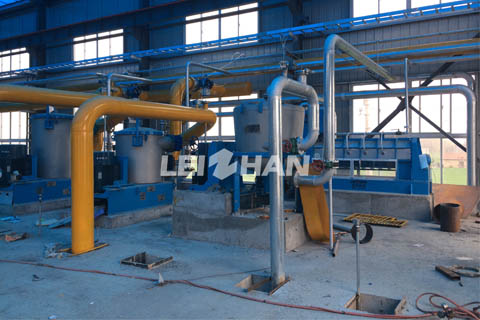 In order to expand production, a fluting paper mill successfully ordered a set of pulping equipment from Leizhan company in Henan province. Leizhan successfully cooperated with the domestic paper mill in Henan province to send a set of pulping equipment for the production of high-strength fluting paper. Henan DongXin Paper CO., LTD. is located in Zhengzhou city, Henan province, mainly engaged in the production and sales of high-strength fluting paper products. The delivery equipment as follows:
Arranged according to the processing order of the pulp:
BFW1800 Series Chain Conveyor;
JB3250 Series Bale Breaker;
ZG3500 Series Drum Pulper;
High/Middle Density Cleaner;
ZNS Series M.C. Coarse Screen;
Fine Screen;
FJS Series Fractionator;
JB850 Series Pulp Chest Agitator;
NLS Series Pressure Screen before Paper Machine.
Leizhan sincerely welcome your coming. We can offer you the details about pulping and screen equipment and stock preparation line. If you have any needs about our products, please contact us:
Email: flutingpapermachine@gmail.com