Call us now:
+86 371 5512-9198
Maintenance Tips For Corrugated Roll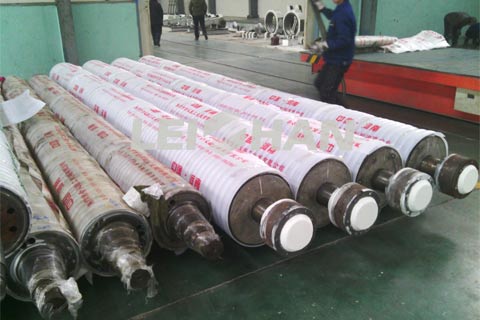 The quality of Corrugated Roll directly affects the quality of corrugated cardboard. At present, the market is basically tungsten carbide corrugated rolls, but the use and production of long rice is different for each paper machine mill.The material manufacturers are the same, why there is such a big gap? The main reason is that the Corrugated Rolls are worn out. So how to reduce the wear of Corrugated Rolls?
In order to prolong the service life of Corrugated Rolls, the paper quality problems should be solved, and the sand content of paper should be checked. It is necessary for the base paper manufacturer to improve the sand content of paper before putting it on the machine. The paper strength of corrugated core should be as light as possible to reduce the friction between paper and Corrugated Roll. The surface hardness of tungsten carbide is HV1300, the surface roughness is less than 1.6 micron, and the coating of tungsten carbide is about 0.1 millimeter, which is quite thin, but the wear resistance is better. Another improvement is that the use of branded Corrugated Rolls can be considered to replace tungsten carbide, which can also extend the service life of Corrugated Rolls.
Leizhan company has many years of experience in producing Pulp and Paper Machine, so we are more professional. If you need Corrugated Roll, welcome to contact us for more details.
Email: leizhanpapermachine@gmail.com