Call us now:
+86 371 5512-9198
How To Improve Slurry processing Capacity Of Pressure Screen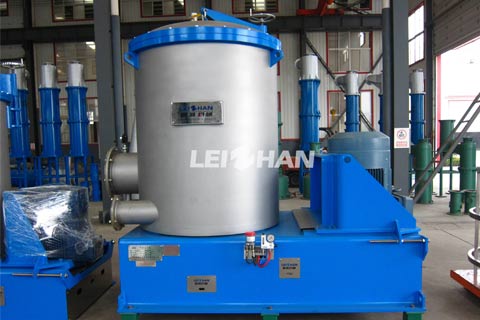 Pressure screen is an indispensable equipment in pulp and paper refining process. It is usually composed of shell, screen frame, rotor and transmission equipment. Different designs are produced according to its different usage characteristics, such as coarse screen and fine screen according to the impurity content of pulp.
How to improve the slurry handling capacity ?
The slurry handling capacity increases with the decrease of the distance between the rotor and the screen frame. Generally speaking, when the clearance is 3 mm, a higher slurry handling capacity can be obtained, because the negative pressure of the rotor tail is the largest and the backwashing effect of the screen slot is the best, so the maximum throughput can be guaranteed. On the contrary, the positive pressure increases and the negative pressure decreases, which seriously affects the self-cleaning effect of the screen frame. Therefore, the distance between the rotor and the screen frame should be checked and corrected every time the aircraft stops. Another way to increase the throughput online is to increase the discharge of tailings from pressure screen. By reducing the thickening area at the bottom of pressure screen, the overall throughput of the screen frame is increased. In order to alleviate the problem of heavy slag, many rotors are designed as helical or approximate helical ascending forms, which can partially offset the bottom thickening effect by rotating the rotor tilt angle to form an upwelling flow.
Leizhan company has many years of experience in producing high-quality Presuure Screen, including Inflow, Upflow, Mid Consistency, etc. Welcome to contact us for more details an latest quotation.
Email: leizhanpapermachine@gmail.com