Call us now:
+86 371 5512-9198
Toilet paper making machine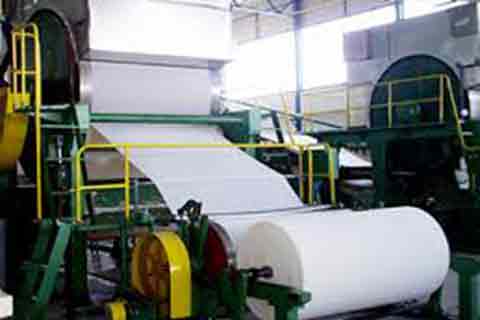 Toilet paper is actually a kind of tissue paper,it's quite common used in our daily life. The toilet paper pulp is usually made by non-polluted natural raw material, such as cotton pulp, wood pulp, straw pulp, bamboo pulp and etc.
Toilet paper pulping machine
The first step of making toilet paper is turning the raw material into clean pulp. It's the premise of making paper, and it concerns the quility of paper. The equipment used in this process is M.C. Hydrapulper,Double Disc Refiner,ZM Series Conical Refiner and etc.
Toilet paper making machine
The headbox equably distributes slurry onto forming wire, the speed of slurry and wire should be suitable. Then slurry pass through the press section and dry section to futher dehydrate. The dryers dries the surface of paper, and the reeling machine roll up the body paper.
Leizhan provides various kinds of paper and pulp machine, welcome to contact us.Email:leizhanpapermachine@gmail.com