Call us now:
+86 371 5512-9198
Open Type Headbox In Fourdrinier Paper Machine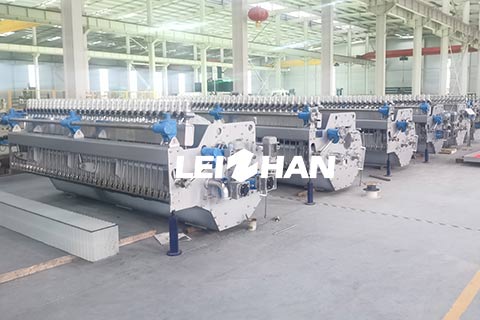 The headbox is the core and key part of the paper machine forming section, which directly affects the forming quality of the paper sheet.
Open type headbox in fourdrinier paper machine is consisted of distribution system, rectifier device, nozzle device, flow chamber and support, air supply system.
Features Of Open Type Headbox In Fourdrinier Paper Machine
1. Headbox can effectively disperse fibers and prevent fiber precipitation and re-flocculation.
2. It can keep the spray stable and ensure that the pulp speed and the wire speed are coordinated.
3. It can ensure directional control and pressure, speed, flow rate, consistency and fiber uniformity.
4. Providing and ensure the stable sizing pressure head and pulp wire speed ratio.
Leizhan is specialized in complete set of pulping, cleaning, screening, slag removal, and refing equipment, we have strong technical force, excellent numerical control processing machinery, and perfect detection means.
If you are interesting in our production, you can contact us to get more details.
Email: leizhanpapermachine@gmail.com