Call us now:
+86 371 5512-9198
Waste Paper Recycling Standards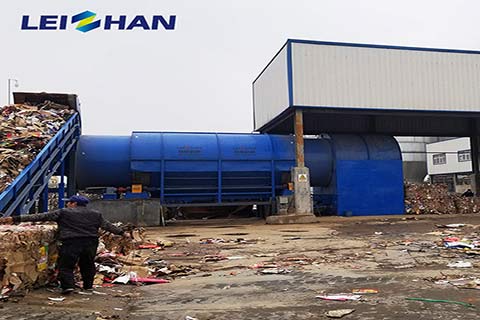 Waste paper refers to the recyclable resources which are used and discarded in production and life, including all kinds of high-grade paper, yellow board paper, waste carton, trimmed paper, packing paper, engineering paper, books, newspapers and etc. I would like to introduce you the standards of Waste paper recycling.
Non-printed paper edges
Mainly from the cutting edges of printing or paper processing plants. After beating and pulping, it can produce various kinds of medium and high-grade paper or toilet paper.
High-grade waste paper
Such as waste books, account books, etc. After crushing, deinking and bleaching, this kind of waste paper can be re-made into more than 80% bleaching pulp, producing writing, printing paper and cardboard.
Medium-sized waste paper
This kind of waste paper contains a large amount of mechanical wood pulp, such as waste newspapers, waste oil painting books . After pulping, it can be used to produce the lining of full-back board and double-faced board. After screening and deinking, it can be used to produce middle-grade newsprint and printing paper.
Waste packaging paper and cardboard
Such as waste corrugated boxes, waste cartons, etc. can be re-made into carton board, packaging paper or other cardboard after pulping.
Waste miscellaneous paper
Such as waste pulp in daily life or industry, which is usually used to produce inner layer of cardboard, asphalt paper or egg tray.
leizhan is specializing in Pulping and Paper making Machine, so we can provide you more advanced and high-quality machine with competitive price. Welcome to contact us for more benefits and quotation.
Email: leizhanpapermachine@gmail.com