Call us now:
+86 371 5512-9198
Waste Paper Recycled Equipment Bale Breaker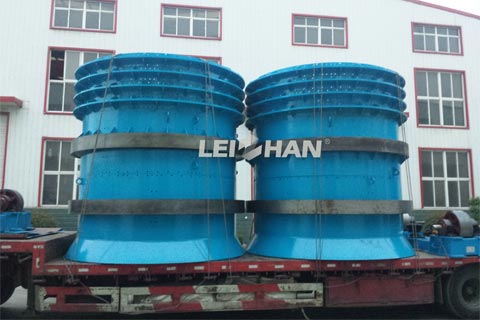 Waste Paper Bale Breaker has the function of loosening packed and compact waste paper bundles, screening waste paper and removing some small impurities.
When the waste paper bulk charter works, the waste paper bag is fed into the bulk charter by the feeding conveyor, and then is loosened quickly and effectively under the action of the bulk drum, gradually forming fluffy sheets of paper. In this process, small impurities, such as sand, nails, batteries, plastics, wax, candy, etc., which are mixed in the waste paper bag rotate in the rotary drum. It is shaken off and discharged out of the machine through the sieve hole. The weight, volume and packing tightness of waste paper bags are fully considered in the structure of waste paper bulk packer, which can loosen various raw materials and various specifications of waste paper bags.
Main Specification of Bale Breaker
Type: SBJ
Nominal Diameter: Φ3000mm
Capacity: 220-600 t/d
leizhan is a professional company with its own factory, engineer team and workers. We can provide you the most professional product, including pulp and paper machine. Any demand, free to contact us.
Email: leizhanpapermachine@gmail.com