Call us now:
+86 371 5512-9198
Reject Separator For Stock Preparation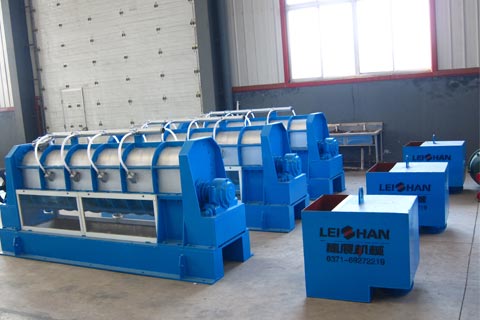 Reject Separator is an ideal equipment for tail pulp treatment in waste paper pulping system. Closed operation, no slurry water splashing, good treatment effect, reduce fiber loss, low cost of slag disposal, is a special equipment for treating tailings of fiber separator, pressure screen and other equipment.
Waste paper pulping, because of the different paper quality of waste paper, there are a lot of impurities. Reject Separator can remove light impurities and decompose small tablets in the fibers. It is not easy to block the sieve plate. Users do not often stop running for cleaning. Reject Separator operates under normal pressure, continuously discharging slag, no blockage and slurry splash, no vibration, no noise, no need to be supervised by someone. The recovery rate of fiber is about 70%, the concentration of pulp is 1%-2%, and the concentration of slag is 15%-20%. It is easier to operate and maintain than other tail-pulp treatment equipment.
leizhan can supply more advanced Reject Separator for various countries, and we have professional engineer to help you design the most suitable production line for you. Welcome to contact us for more benefits and quotation.
Email: leizhanpapermachine@gmail.com