Call us now:
+86 371 5512-9198
Pulping Equipment High Consistency Cleaner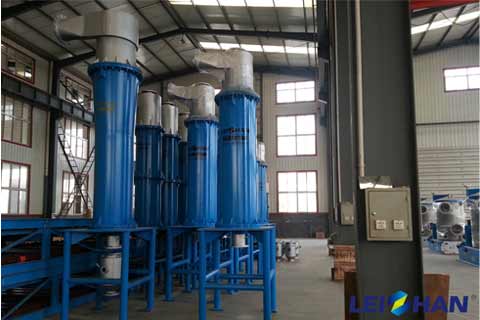 High Consistency Cleaner is an indispensable equipment in wood pulp and waste pulp production process. Its function is to separate heavy impurities in pulp automatically under the action of pressure difference and impurity gravity of Cleaner, so as to avoid large particles and heavy impurities entering the back processing process, damage and aggravate equipment wear. The impurity content in wood pulp pulping system is low. Usually only a small amount of gravel and broken iron wire are produced during the transfer process. Therefore, in the wood pulp system, it is suggested that the high consistency cleaner should be used in conjunction with the iron remover to avoid the grinding damage caused by the iron wire entering the rear disc grinding system.
According to the working principle of the slag remover, the lower the concentration, the better the separation effect. Therefore, under the permissible conditions of processing capacity and post-processing technology, the lower the operating concentration of the high concentration slag remover, the better. For example, in some pulp systems, the high consistency slag eliminators are grinded in the rear section without thickening equipment in the process, so the working concentration of the high consistency slag eliminators is limited to more than 4%, and the operation efficiency of the high consistency slag eliminators can only be sacrificed.
Main Parameters of High Consistency Cleaner
Type: ZSC
Nominal Size: 1000-9000
Concentration of Input Pulp: 2-5%
Pressure Difference: 0.05-0.1 MPa
leizhan supply High Consistency Cleaner with good performance, high quality, low cost, etc. Any demand can consult our slaes manager directly.
Email: leizhanpapermachine@gmail.com