Call us now:
+86 371 5512-9198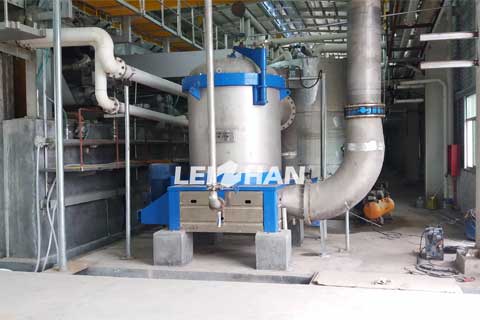 UV series upflow pressure screen can be widely used in the selection of coarse screen, fine screen and pulp screening before the paper machine. It adopts the up-flow structure which can easily remove impurities.
Furthermore, the residence time of impurities in the screening area is effectively shortened, the possibility of impurity circulation is reduced, and the screening efficiency is improved.
As the most advanced screen equipment, UV series up-flow pressure screen has replaced various heat dispersing equipment at home and abroad.
Equipment Benefits:
● Various forms of rotors can be used depending on the slurry property;
● Pulp inflow from bottom while light impurities discharged from top, which avoid crossing;
● Various types of screen drums can be used, such as plain screen drum and corrugated screen drum;
● The cleaning, adjustment, inspection and disassembly of the sieve drum and rotary drum are convenient;
● Stable base open design for easy maintenance and replacement of belts, belt wheels and positioning bolts.
If you have any need, please feel free to contact us. Welcome you to come and visit! Welcome to contact us for more details about the process. Email: flutingpapermachine@gmail.com