Call us now:
+86 371 5512-9198
New Type Vibrating Screen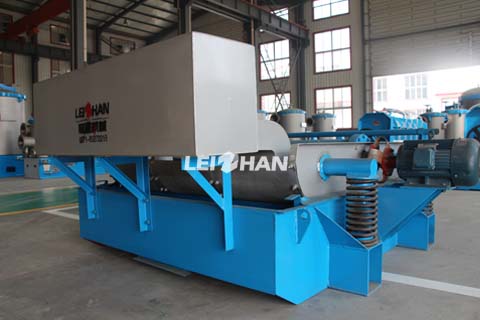 The new type ZSK Series Vibrating Screen is developed with reference to foreign equipment. The new type equipment has a reasonable design with strong screening ability, auto-cleaning function, high work efficiency, energy saving, low noise and convenient maintenance. It's a more advanced screening equipment that mainly used to treat tail pulp with large screening area, low power consumption and clean screening effect.
Compare with the outdated type, the new one has following benefits:
● A gas chamber can be formed between the sieve plate and the fine slurry surface, which has self-cleaning effect on the screen holes or screen slot of the sieve plate.
● The sieve plate is composed of 2~6 pieces, which makes it more convenient and economical to replace the sieve plate.
● Shock absorber adopts four cylindrical springs to support the whole screen frame, simple structure, easy maintenance and replacement, low maintenance cost, no wear parts, no lubricating oil.
● Equipped with a accepts pool which is integrated with the vibrating screen without reinforced concrete casting.
● The motor speed of new type is 750 r/min, amplitude is 4 ~ 6 mm, vibration time is 12.5/s. Less vibration and large amplitude, which is beneficial to the operation reliability and the improvement of screening efficiency.
● Flexible coupling has simple structure and superior performance.
For more details, please click Vibrating Screen. Our company also produce a set of pulping equipment. Leave your contact ways or contact us by following ways for more corporation:
Email: flutingpapermachine@gmail.com