Call us now:
+86 371 5512-9198
Living Paper Sltting Machine For sale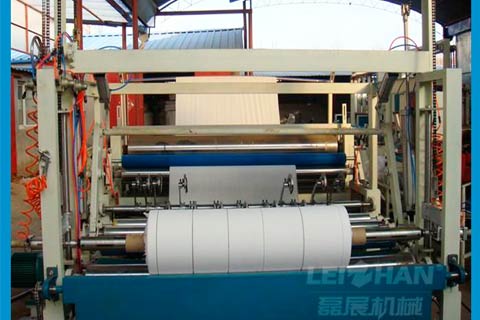 Living paper, such as toilet paper, napkin paper, tissue paper contact with us everyday, which is closely related our health, consequently, the status of Living Paper Slitting Machine also rises. Now let me share you information about this machine
Advantages of Living Paper Slitter
Living paper cutter, which is used for rewinding and cutting large axle base paper into tray paper with different specifications, for the production of napkins, tissue paper, toilet paper and other uses. This product has two kinds of paper feeding devices, namely, common paper feeding frame and pneumatic synchronous paper feeding device. With its neat trimming edge, loose and suitable rewinding, adjustable width, simple operation, easy maintenance, the Slitter adopts pneumatic cutting knife, electromagnetic motor drive easy to control slitting and rewinding speed.
Paper Sltting Machine Working Principle
Living Paper slitting Machine cuts the whole roll or sheet of raw materials in fixed length, such as plastic packaging materials, packaging cartons, steel plates, film, leather, wood chips and so on. It must use fixed length cutting control. The cutting length can be set continuously. If the actual cutting length get wrong, it is easy to calibrate by setting parameters. The slitting control of Paper Slitter can be divided into two kinds: static and dynamic slitting. Accurate shutdown when the set length arrives, then static slitting process, restart operation after slitting; After the set length arrives and sent out non-stop slitting signal, the dynamic slitting process is carried out.
Leizhan company has a long history of providing the whole set of waste paper recycling line, including Pulping Machine,and Paper Machine. We can provide you more advanced and high- quality paper machine. Welcome to contact us for more details.
Email: leizhanpapermachine@gmail.com