Call us now:
+86 371 5512-9198
Influence Factors Of Vertical Hydarupulper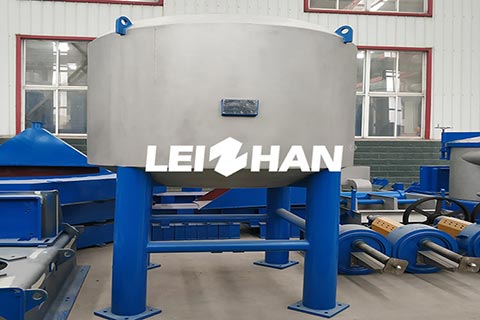 Vertical Hydraupulper, mainly used for crushing waste paper to slurry. Here are some influence factors of Vertical Hydarupulper shared by leizhan company.
Effect of Circulation Velocity
The crushing speed is usually proportional to the starvation intensity of mechanical action. Stirring or turning is very important for pulping. The circulation of Pulper is not good, which is unfavorable for production. When waste paper and damaged paper are crushed, the paper should be repeatedly entered into the scroll area of the Vertical Hydraulper.
Effect of Temperature
For a given beating requirement, the energy required for a high-speed rotor decreases with the increase of temperature, which decreases both the beating time and energy required. The plant should provide enough temperature of water to the Pulper to reduce the load of the pulping system and ensure better pulping effect.
Effect of Concentration
At fixed temperature, the concentration range from 3% to 8% has no effect on the breakdown time. Complete breakdown of fibers at high concentration can greatly reduce power consumption. The design concentration of Vertical Hydraupulper is 5-8%, but the suitable concentration is 6-6.5%.
leizhan is specializing in Pulping and Paper making Machine, so we are more professional in supplying you the better machine and good service. If you are interested in our product, free to contact us for quotation.
Email: leizhanpapermachine@gmail.com