Call us now:
+86 371 5512-9198
Impurities Removal by Ragger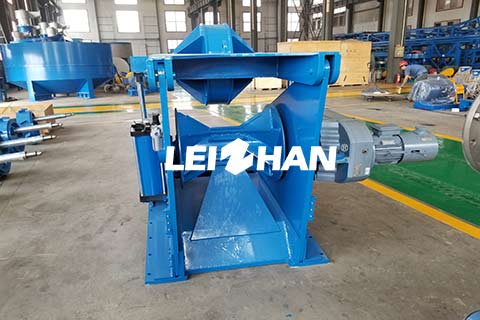 Due to its unique continuous operation principle, ZTS series ragger enables continuously pull up impurities from tank. Additionally, the motor directly connect with reducer, adjustable rotational speed, stable operation, smooth running. Pinch roller of ragger is controlled by air cylinder, which can make sure the rope is pulled out with constant speed. This easy connect way enables accurate adjustment of the pulling speed for changing rope forming conditions.
ZTS series ragger can handle rope up to 500 mm in diameter and 10 m in length. Open design is used, easy to maintain. The working speed is 0-60m/h. And the motor power is as low as 4 kw.
Equipment Benefits:
◉ Open design, easy to maintain;
◉ Compact structure, small footprint;
◉ Installation angle can be adjusted;
◉ Closed frame design, easy to cleaning;
◉ Continuous power, stable pulling speed;
◉ Twisting impurities up to 500 mm in diameter;
◉ Motor directly connect with reducer(no couplings).
For more details, please click ZM Series Conical Refiner. We can offer the installation, commissioning and service expertise. Leave your message or contact us by following ways for more corporation:
Email: flutingpapermachine@gmail.com