Call us now:
+86 371 5512-9198
High Speed Stock Washer For Pulp System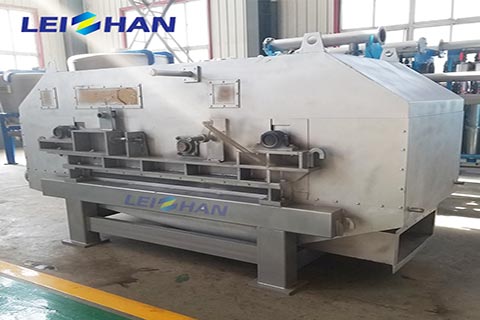 High-speed Stock washer is a kind of washing equipment used in paper industry. On the basis of foreign advanced technology, a new type of deinking pulp washing equipment has been developed successfully. The whole machine adopts fully enclosed structure and stainless steel outer shell, which can replace Disc Concentrator and Inclined Screw Concentrator, simplify the process and reduce the cost.
Performance characteristics: The equipment has advanced manufacturing technology and high degree of automation. Single machine can realize the transformation of pulp from low to high concentration, the concentration increases quickly, the ash removal rate is high, and the washing efficiency is high. It can effectively remove ink particles, fillers and other small impurities, and improve the whiteness of pulp. Because of its simple structure, small floor area and high efficiency, it has been widely used in deinking pulp processing system.
leizhan is specializing in Pulping and Paper making Machine more than thirty years, so we can supply good and cheap machine for you, Welcome to contact us for more benefits and quotation.
Email: leizhanpapermachine@gmail.com