Call us now:
+86 371 5512-9198
High Quality Screen Drum for Sale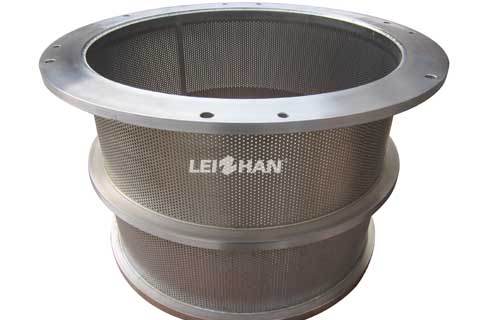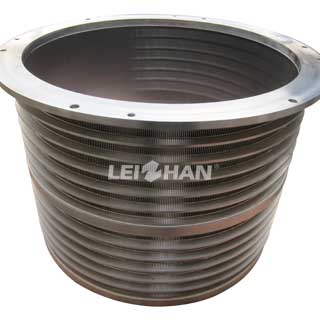 The shape and size of hole(slot) are the decisive factors influencing the screening efficiency. The present sieve drum is a high-tech and high-precision product, usually made of 316L stainless steel or higher quality stainless steel. After screen drum is produced, it is also electropolished to remove burrs to avoid hanging pulp, and sometimes electroplated or coated with other materials to extend service life under corrosive working conditions.
Hole Pattern Screen Drum:
The holes are generally cylindrical on the feed side and tapered on the side of the accepts to reduce the pressure drop due to the narrow passage when pulp pass through the walls of the screen drum. The pore size of the sieve varies from 0.8 mm to 20 mm depending on the application of the hole pattern screen drum in the process. The 6 mm-20 mm hole screen is mainly used as a coarse screen for handling large waste and impurities. Sometimes the size of the mesh used for screening short fibers is as small as 0.8mm. When waste paper is processed, the hole size of the hole pattern screen drum is generally between 1.3mm to 2.0mm.
Slot-shaped Screen Drum:
The slot-shaped screen drum is not completely cut at the time of slitting, but the slot is appropriately enlarged on the side of the accepts to reduce the pressure drop when the pulp passes. The long slot is perpendicular to the rotation direction of the rotor, so that when flat head or hair-like impurities are rotated with the slurry flow, the impurities that are perpendicular to the screen are easy to discharge. Generally, the width of the slot is 0.15-0.76mm. At present, advanced laser technology is adopted, and the width of the slot in slot-shaped screen drum can be up to 0.1mm or even smaller.
Leizhan will also provide you with a series of pre-sales and after-sales services to you. Welcome to consult us if you have interest in our products:
Email: leizhanpapermachine@gmail.com