Call us now:
+86 371 5512-9198
Efficient Screening Machine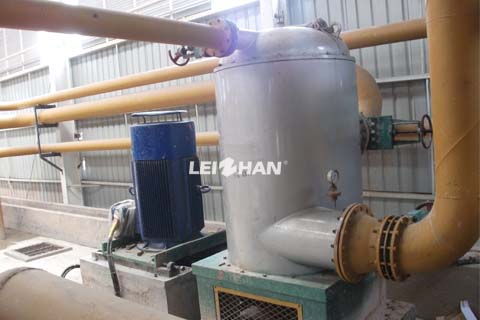 With more than 30 years' production experiences, Leizhan company has been developed the UV series up-flow pressure screen before deflaking and refining in stock preparation lin and paper machine approach flow system. It has a high screening efficiency and can remove heavy impurities which may still be in the process after the pulper. The unique up-flow structure, which includes a rotating screen cylinder with high capacity and low power consumption. The heavy impurities are collected in a bottom tank and rejected intermittently from the discharging outlet.
Equipment Benefits:
◉ Rotating screen basket with up-flow design – heavy impurities are easy to removed;
◉ Efficient and gentle screening effect and low power consumption;
◉ Intermittent discharging way, low good fiber loss rate;
◉ Suitable for various rotor and screen baskets;
◉ The maintenance and disassembly are very easy and convenient.
For more details, please click UV Series Up-flow Pressure Screen. We can offer the installation, commissioning and service expertise. Leave your message or contact us by following ways for more corporation:
Email: flutingpapermachine@gmail.com