Call us now:
+86 371 5512-9198
Analysis of Paper Machine Drive Part Malfunction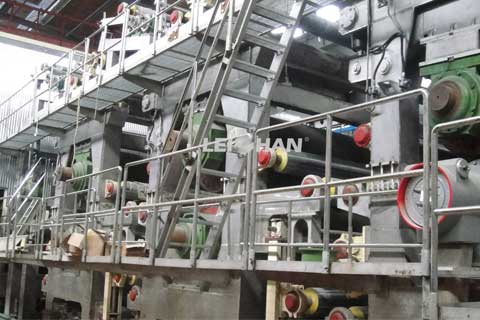 Drive Part, as the key part in paper machine, must operate well daily. Its malfunction will cause big loss to paper machine, therefore, we shares you how to analyse Drive Part Malfunction.
As electrical technicians, first of all, we should have a full understanding of the equipment under management, and have a very clear understanding of the working principle and design ideas. It is the basis of correctly distinguishing the causes of faults to clarify the principle and make analysis and judgment based on the phenomena. General workshop operators or maintenance electricians can only find surface phenomena in the production process. For example, operation failure, frequent paper breakage, difficult paper introduction, etc. These phenomena are often regarded as electrical faults by operators, and the complaint often heard is "speed instability". For this kind of complaint, electrical technicians should do two tests and three tests. First of all, we should focus on the location of the problem and the reasons for the comprehensive process analysis. Second, we should test and confirm the observed parameters such as speed and current to eliminate the indication errors. Third, we should conduct open-loop or no-load single-machine tests to confirm the general scope of electrical or mechanical faults.
leizhan can not only help you maintain your paper machine, but also can supply you the more advanced paper machine and good after-sale service. If you need paper machine, contact us directly for quotation and details.
Email: leizhanpapermachine@gmail.com