Call us now:
+86 371 5512-9198
Advantages Of Drum Pulper In Pulping Line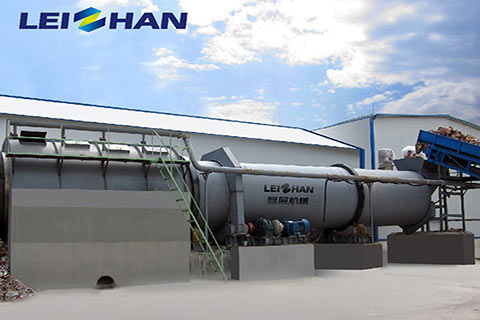 Drum Pulper, supplied by leizhan, has many advantages in paper pulping line, such as high efficiency, good performance, low maintenance cost,etc.
Advantages of Drum Pulper
1. Single machine can carry out continuous pulping and rough screening, simplify the process, can achieve the "mild" decomposition of fibers at a high concentration of 14-18%, to maximize the physical properties of the fibers.
2. Low crushing rate of impurities, high slag discharge efficiency, reducing the burden of follow-up processes, minimum power consumption, reducing operating costs.
3. Effective mixing of liquid and friction between fibers at high concentration can fully separate ink particles from the surface of fibers.
4. Fully enclosed structure, saving steam and chemical consumption, good operating environment, wide application range of raw material quality.
Main Parameters of Drum Pulper
Drum Diameters: φ2500-4250td
Working Consistency: 14-18%
Motor Power:132-1400kw
leizhan can provide you more advanced and high-quality Drum Pulper with cheap price. Welcome to contact us for more benefits and quotation.
Email: leizhanpapermachine@gmail.com