Call us now:
+86 371 5512-9198
XZNS Series New Mid-Consistency Pressure Screen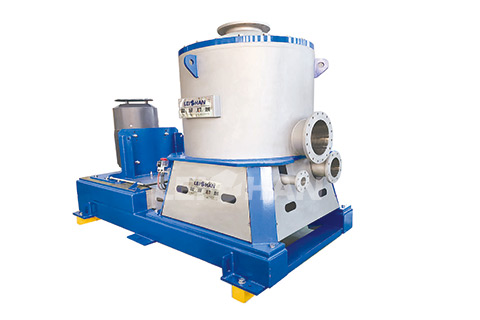 Function and Features
1. Pulp enters from the top of the pressure screen, by gravity to effectively remove heavy impurities, reduce wear on the rotor and screen basket, and prolong the service life.
2. Improve the screening efficiency, better removal of stickies.
3. Significantly reduce energy consumption, energy saving up to 25%.
4. Further optimization of screen basket size,stronger adaptability, lower thickening coefficient, can effectively reduce fiber loss and reduce the possibility of clogging.
5. Wider application, suitable for various raw materials.
6. Easier maintenance and less unplanned downtime.
Main Technical Parameters
Model

XZNS0.5
XZNS0.9
XZNS1.5
XZNS2.3
XZNS3.5

XZNS4.7

Nominal area(m2)
0.5
0.88
1.49
2.3
3.53

4.67

Screen hole size(mm)

∅1.6-∅3.5

Screen slot size(mm)

0.1-0.65

Production capacity(T/D)

Coarse screen
90-160
135-250
200-380
260-500
400-700
500-1000
Fine screen
20-100
30-150
50-230
70-300
100-450

120-700

Inlet consistency(%)

1-4

Motor power(KW)

11-45
22-75
30-110
45-160
55-250

90-355