Call us now:
+86 371 5512-9198
Drum Pulper for Kraft Paper Production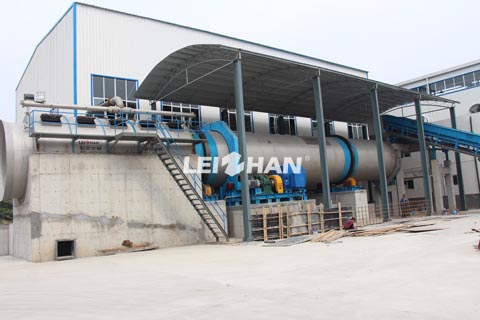 The stock-making process of Drum Pulper are mainly divided into two stages: pulping and screening. The concentration of the pulping stage is 15-17%, while the screening section is 3.5-4.5%. The former part of the Drum Pulper can separate a large number of impurities, which can reduce the burden of following slag removal equipment. In addition, Drum Pulper has a low energy consumption, the installed capacity of per ton pulp is 30% to 40% lower than the hydrapulper.
Pulping Stage:
The diameter of drum is 3~4 m, length is 10~30 m, level elevation angle is 1°. The wall thickness is about 20 mm, and the inner wall is welded with lifting plate. The waste paper is broken down into individual fibers in a rotating cylinder by repeated beatings, dilution water, and chemicals.
Screening Stage:
Equipped with the cylindrical screen plate with the same diameter, it is welded on the outlet end of the pulping section cylinder body. Depend on the different waste paper raw materials, the screen hole diameter is 6~10 mm. With a dilution water pipe, the concentration slurry is diluted from 15% to 3.5% ~ 4.5%, and the mesh can be washed.
For more details about the machine, please click Drum Pulper. Heartily welcome to contact us by email if you have interest in our products:
Email: flutingpapermachine@gmail.com