Call us now:
+86 371 5512-9198
Waste Paper Recycling Machine Pulp Cleaner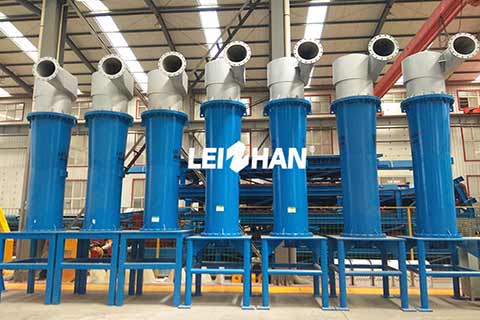 Waste paper recycling machine pulp cleaner is a kind of cleaning equipment for high concentration purified pulp, an ideal choice for purifying pulp, especially for purifying waste paper pulp.
This cleaner is used to remove the heavy impurities in the coarse pulp. It uses the difference in the proportion of fibers and impurities to separate heavy impurities from the pulp to achieve the purpose of purifying the pulp.
Waste paper recycling machine pulp cleaner covers small area, with large production capacity, easy to operate, not block the slag discharge, high purification efficiency.
The pulp goes through the cleaner once, without tailing pulp processing equipment, the fiber loss is almost zero, the cone is wearable and proof pressure,with long service life.
Our company Leizhan is the Chinese advanced Leader & Manufacturer, specializing in Pulp & Paper industry, if you want to know more about our paper making equipment, you can send email to us.
Email: leizhanpapermachine@gmail.com