Call us now:
+86 371 5512-9198
Spare Part Press Roller For Paper Machine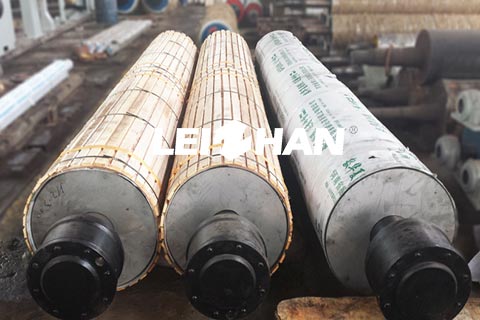 Spare part press roller for paper machine are responsible for the paper drying process. The benefit is to maximize the amount of water removed from the sheet paper while optimizing machine efficiency and product quality.
Spare part press roller has advantages of high wear resistance, chemical resistance, good rubber toughness and uniform.
Main Specification Of Spare Part Press Roller For Paper Machine
1.Material of bulkhead is HT250
2.Diameter:300-1000mm
3.Length:800-10000mm
4.Do accurate grinding on surface
5.Do dynamic balance,balnace speed is 1000m/min(according to the customer)
Our company Leizhan is a professional manufacturer of pulp and paper making machine, we can supply paper pulp equipment, paper machine and spare part. If you want to know more about our paper making equipment, you can contact us.
Email: leizhanpapermachine@gmail.com