Call us now:
+86 371 5512-9198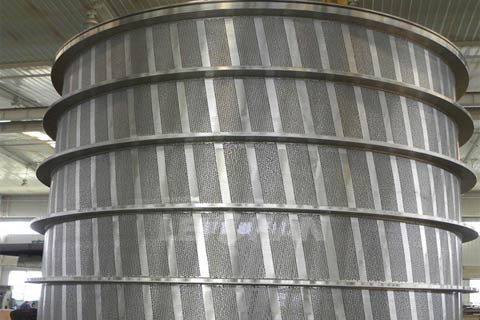 Screen basket is used for wire screening of pulp before paper machine. The pulping pressure is stable, the screening effect is good, the output is high, and the pulping efficiency is greatly improved. Compared with ordinary screen basket, it has a high slot rate, which improves production capacity and reduces consumption.
Main Features of Screen Basket
1. High screening efficiency: As the pulp enters the screen basket along the tangent line with high pressure, under the action of centrifugal force, the fiber and coarse impurities have been separated before the slurry enters the screen basket.
2. Long service life of the screen basket: After the pulp enters the pressure screen, the heavy impurities are separated, which reduces the wear of the magazine on the rotor and the screen basket.
3. Low maintenance cost: The main shaft adopts advanced mechanical seal system, which is not easy to be damaged.
Leizhan offer high efficiency screen basket used in pressure sreen, and offer complete paper pulp making line machine. Welcome to contact us for more details. Email address: leizhanpapermachine@gmail.com.