Call us now:
+86 371 5512-9198
Recycled Fiber Recycling Machine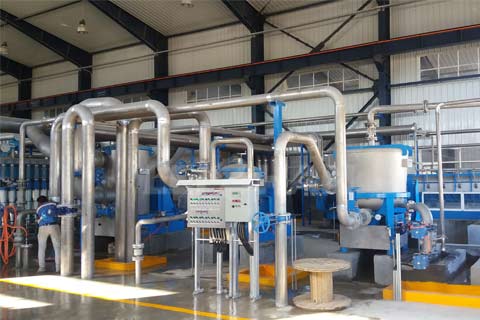 Recycled fiber recycling can not only save raw materials and increase production, but also reduce pollution and save energy consumption. Countries around the world attach great importance to the utilization of waste paper resources, and the recycling rate is also increasing year by year. We can offer whole set recycled fiber recycling machine to produce kraft paper, corrugated paper and T-paper.
Recycled Fiber Recycling Machine and Processes
Recycled Fiber Waste Paper → Conveying Equipment → Waste Paper Broken → High Density Cleaner → Pressure Screen → Paper Machine → Recycled Wrapping Paper
The Quality and Design Advantages of Leizhan's Equipment
1. Energy-saving and efficient, low-carbon and environmentally friendly; help enterprises "carbon neutral".
2. The quality of the equipment is stable and reliable, reducing the cost of production and operation.
3. Save equipment spare parts and less wearing parts. Reduce labor costs for replacement.
4. Remove impurities cleanly, reduce wear on subsequent equipment, increase equipment life and improve product quality.
Leizhan offer unit recycled fiber recycling machine for paper recycling industry. Welcome to contact us for more details. Email address: leizhanpapermachine@gmail.com.