Call us now:
+86 371 5512-9198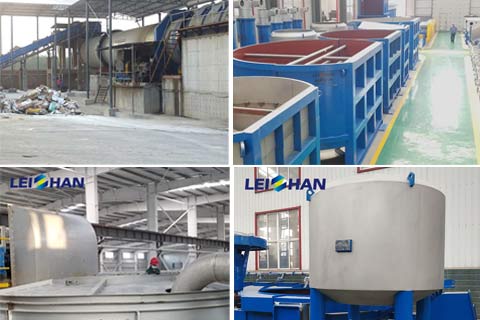 Different pulpers are used in different production lines. Choosing the most suitable pulper can not only improve the crushing efficiency, but also reduce fiber loss and save energy consumption, thereby improving production efficiency. Leizhan provides pulper equipment in all paper production lines, such as Drum Pulper, D Type Hydrapulper, High Consistency Hydrapulper, Middle Consistency Hydrapulper and Vertical Hydrapulper. But do you know the difference between them?
Main Difference Between Pulper Machine
1. Drum Pulper: applicable output ≥ 80TPD, commonly used in packaging paper production line, also suitable for cultural paper and toilet paper with large output, the material should be considered.
2. D Hydrapulper: suitable for all raw materials
3. High Consistency hydrapulper: intermittent beating, suitable for raw materials with ink.
4. Middle Consistency Hydrapulper: continuous pulping, suitable for commercial wood pulp; large output, use D Pulper or vertical pulper for small output.
5. Vertical Pulper: suitable for wood pulp, small output production line.
We can offer high quality paper pulper for waste paper recycling line. If you want to set kraft paper making line, corrugated paper making line, tissue paper making line or culture paper making line, welcome to contact us for more details. Email address: leizhanpapermachine@gmail.com.