Call us now:
+86 371 5512-9198
Paper Pulp Turbo Separator For Paper Mill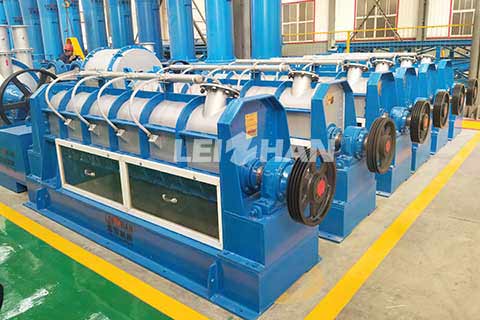 Paper pulp turbo separator for paper mill is a screening device for tail pulp treatment in the waste paper pulp system. It can reduce fiber loss and reduce production costs.
Turbo separator adopts the closed operation without pulp water splash, continuous residue, and it is not easy to block the screen plate. The treatment effect is good. The feed stabilization box is kept stable in feeding, and equipped with a water spraying device to improve the fiber recovery rate.
Leizhan is a professional manufacturer of waste pulping machine and paper making machine. If you are interested in our machine, welcome contact us for more details.
Email: leizhanpapermachine@gmail.com