Call us now:
+86 371 5512-9198
Paper Pulp Drum Pulper For Waste Paper Recycling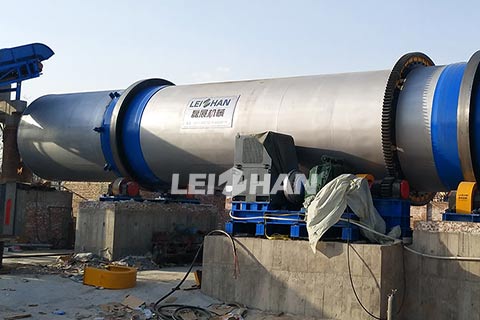 Paper pulp drum pulper for waste paper recycling integrates pulping and screening as a whole body. It is divided into feeding, pulping and screening three regions. It can achieve continuous pulping under high consistency and at the same time it sieves the coarse impurity with the disposal consistency of 14%~18%. With low energy consumption and minimal fiber damage advantages.
Paper pulp Drum pulper used for continuously pulping and coarse screening of waste paper under high consistency. Before the area solutions for high consistency pulping area, after the district for the screening area. The high concentration of pulping area, waste paper is broken in the 14-18% concentration solution.
Main Features Of Paper Pulp Drum Pulper
1. Energy saving
The energy consumption of crushing is reduced, and the continuous crushing and slagging reduces the energy consumption of auxiliary equipment and subsequent equipment.
2. Improve the quality of pulp
Gentle disintegration does not damage the strength and length of the fiber, and ensures that light impurities and some heavy impurities are not disintegrated to the maximum extent, thereby ensuring the cleanliness and quality of the pulp.
3. Low equipment maintenance cost and labor saving
The rotary drum pulper integrates high-concentration disintegration and coarse screening. It has a simple structure, long durability, and extremely low maintenance. It also reduces waste paper selection labor, thereby saving costs.
Leizhan is specialized in complete set of pulping, cleaning, screening and refing equipment, we have strong technical force, excellent numerical control processing machinery, and perfect detection means. If you are interesting in our production, you can contact us to get more details.
Email: leizhanpapermachine@gmail.com