Call us now:
+86 371 5512-9198
Paper Making Pulp Tank Agitator Mixer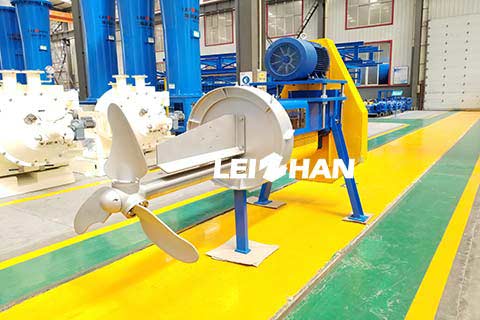 Paper making pulp tank Agitator mixer is used to stir pulp cyclically in pulp tank to maintain the pulp liquid in suspending condition, which ensures the pulp components even distribution. It is suitable for all forms of fibers with a concentration of less than 6% in the pulp tank.
The agitator mixer adopts advanced design blades with strong thrust, and the angle can be adjusted according to the different concentrations of the pulp.It can be fixed directly on the wall of the pulp pit without making a foundation.
Leizhan is a professional manufacturer of waste pulping machine and paper making machine. If you are interested in our machine, welcome contact us for more details.
Email: leizhanpapermachine@gmail.com